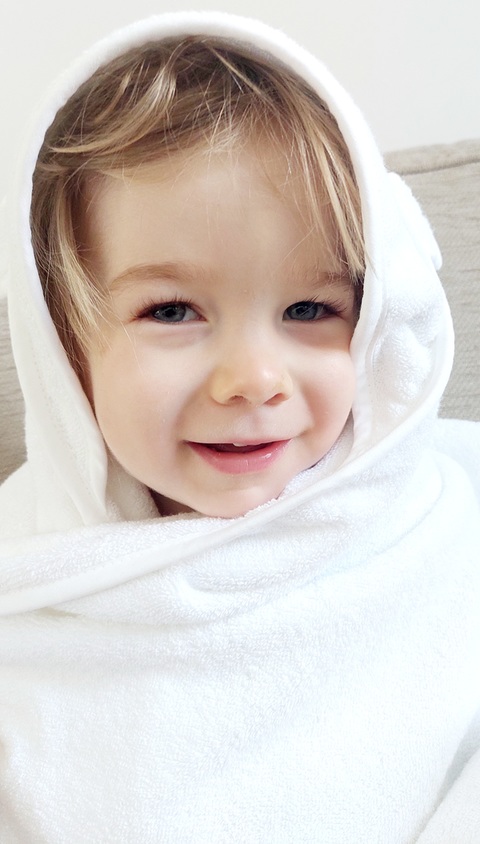 Check out this great review from Jennie at Ricecakes & Raisins.
https://www.ricecakesandraisins.co.uk/2022/07/silverguard-antimicrobial-products.html
Being a mum of three little boys, ensuring that I source quality products to tend to, care for and protect their delicate skin is definitely a priority. And so I was delighted to discover SilverGuard, a company that specialises in producing antimicrobial textile products.
The products use IONIC+ technology which contains pure silver thread to destroy bacteria, fungi, mould and viruses. SilverGuard was set up by three mums who began producing and selling antimicrobial face masks and snoods during lockdown. They then looked at ways to bring their anti-viral products into people's homes and so developed a range of cotton bed linen, organic cotton towels and a kitchen apron. SilverGuard has recently won three awards in the Bambini Baby Awards 2022!
I was delighted to be given the opportunity to review some of their products.
I was kindly sent an Organic Cotton Hooded Baby Towel, an Organic Cotton Face Cloth and a Supima® Cotton Cot Bed Sheet.
Organic Cotton Hooded Baby Towel
SilverGuard's organic antimicrobial towel range incorporates IONIC+ silver thread to keep skin feeling fresher for longer. It eliminates bacteria which means the towels don't start to smell after they have been wet. The self sanitising IONIC+ technology works against bacteria and viruses. The towels are gentle and kind to skin and have also been accredited by the Skin Health Alliance. The products can not be washed out meaning they last a long time and they can be washed at low temperatures so they are environmentally friendly too!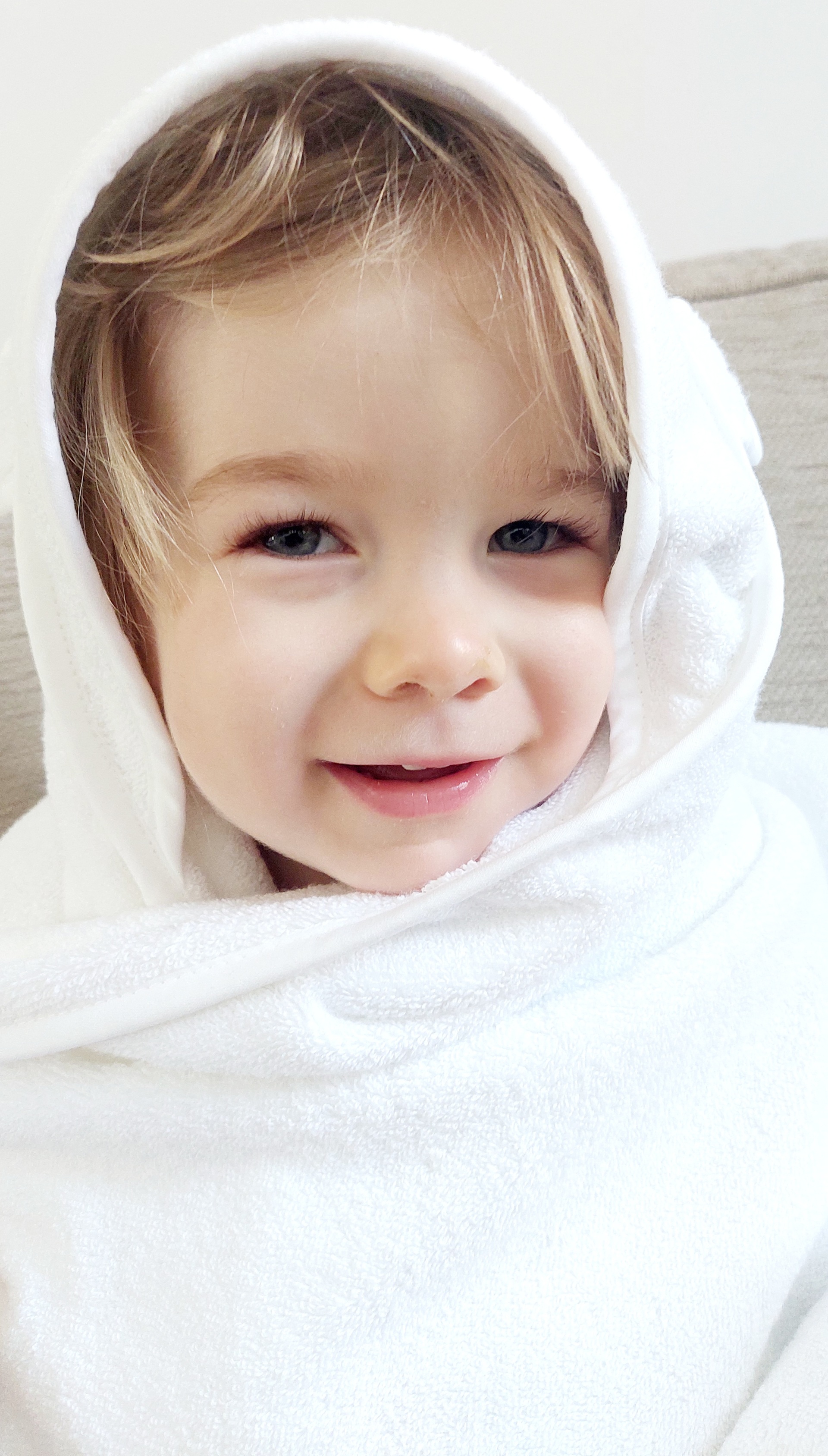 The Organic Cotton Hooded Towel is beautiful; it is soft and fluffy and is a crisp white colour- is there anything cuter than a baby or toddler snuggled up in a white towel?! It features a hood with charming ears to keep baby cosy and warm after their bath. It is a generous size too- I have often found baby towels only really fit the newborn stage but my one year old is still able to wrap up in this towel. It's great to know that the towel will help prevent skin irritations as it not only eliminates bacteria, but is made from organic cotton which is free from harmful chemicals. The towel can be purchased on it's own or as part of their Baby Bundle which features the towel, an organic cotton face cloth and an organic baby cot bed sheet.
Organic Cotton Face Cloth
The face cloth is as beautifully soft and fluffy as the baby towel and it is also a generous size. It's great to know that when using this cloth to wash my little ones, it will be kind to their skin, soothing any soreness and preventing irritation.
Organic Fitted Cotton Bed Sheet
The bed sheet combines both Supima® cotton and IONIC+ antimicrobial technology. Supima® Cotton is soft, dense and absorbent, has a premium quality and a plush soft feel. It feels quite like satin and is soft and smooth with no rough textures or bumps to it. This will ensure little ones get a comfortable and relaxing night's sleep. The IONIC+ technology prevents the growth of bacteria reducing skin irritations. The single-ply Supima® allows airflow and breathability which helps little ones to feel cooler. This is further enhanced by the thermoregulating properties of the silver.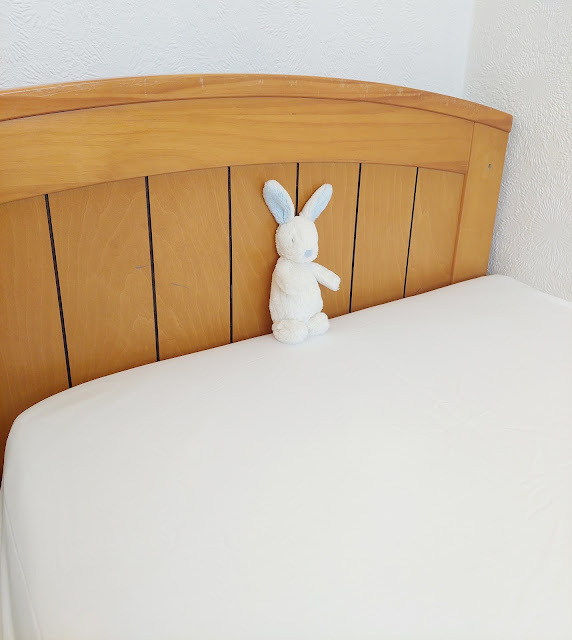 The sheet has a wide, grippy elastic which is really clever, helping the sheet to stay in place all night- perfect for wiggly babies!
I loved exploring some of the products found at SilverGuard. They are perfect for caring for the whole family. It's a thumbs up from us!
I'm delighted to announce that SilverGuard are kindly giving away one of their Baby Bundles featuring an Organic Face Cloth, an Organic Cotton Hooded Baby Towel and a Supima Cotton Cot Bed Sheet.
Enter via the Rafflecopter widget!
Good luck!

Related Products
Sale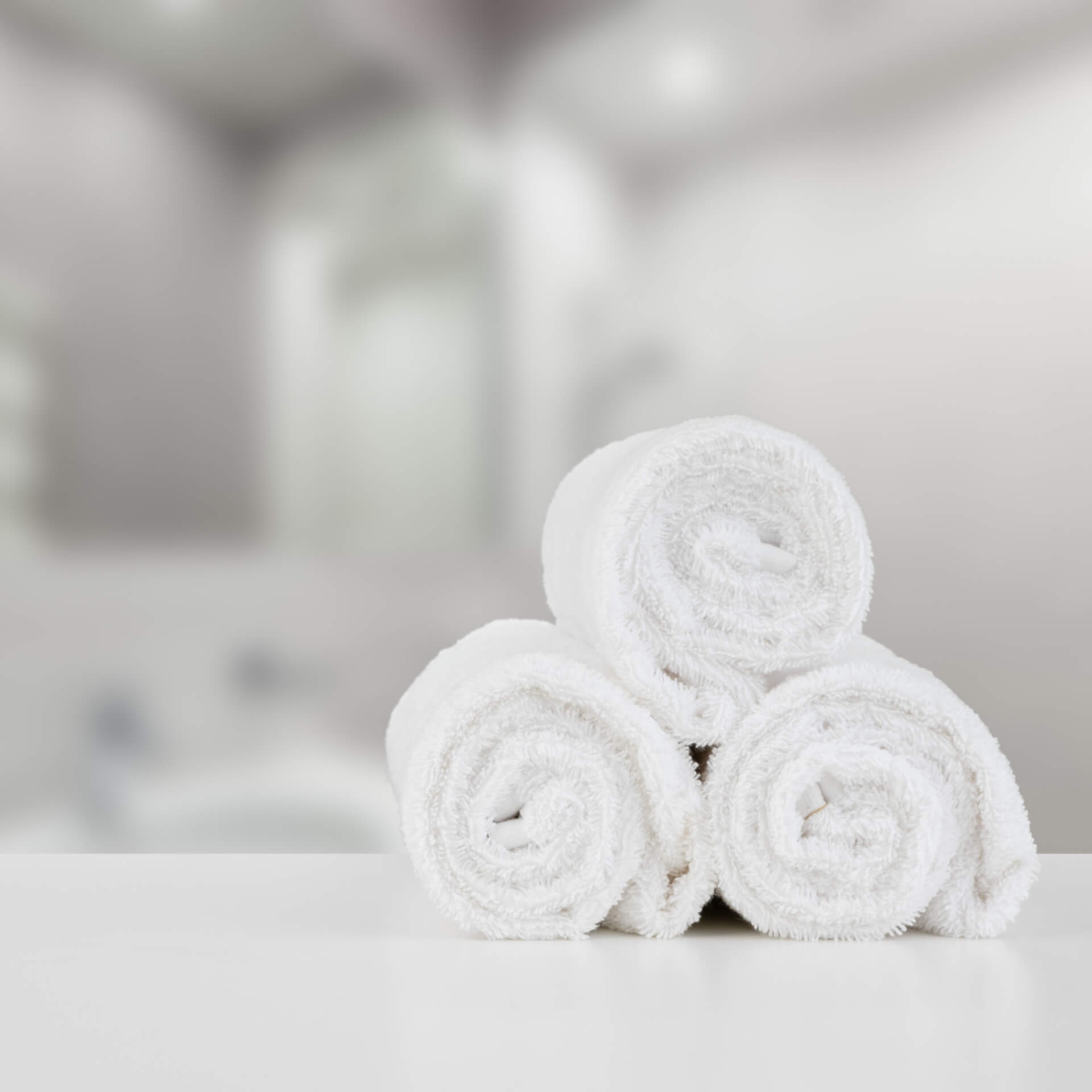 One Face Cloth
Two Face Cloths