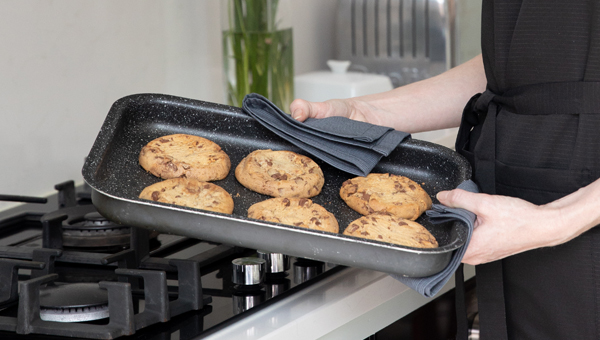 SilverGuard are pleased to introduce a new product range for the kitchen. The humble but ever so versatile tea towel incorporates IONIC+ silver thread technology to help make your kitchen environment as clean as possible.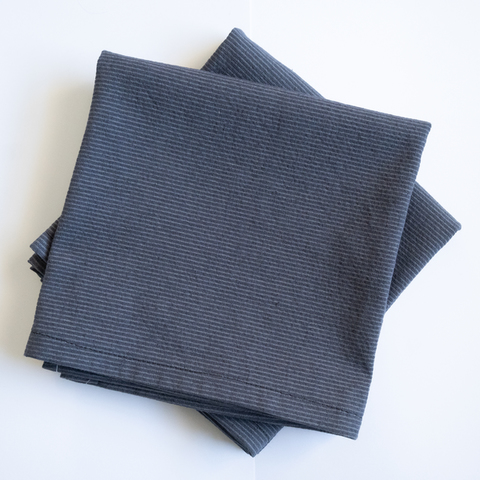 The humble tea towel dates back to England in the 18th century, when they were used to insulate tea pots at tea ceremonies (hence the name), dry fine china, and cover baked goods. Tea towels are now perhaps one of the most versatile items in a kitchen being used for a range of purposes such as wiping surfaces and counters for prep and clean up, drying dishes, wiping hands, oven gloves, a cover for proofing bread or while dough rises, polishing glasses and much much more. SilverGuard's tea towels now also incorporate IONIC+ silver thread technology which helps to eliminate bacteria and odours in the kitchen environment.
Why SilverGuard Tea Towels?
Antimicrobial and Anti Odour
Our tea towels are made using a blend which includes IONIC+ silver thread. The IONIC+ silver thread is weaved through the fabric which prevents the growth of bacteria, fungi and other germs. Why is this important? Bacteria can accumulate on tea towels, especially when they are infrequently washed and don't dry out between use. The IONIC+ silver thread technology works to prevent the growth of bacteria, making your kitchen environment a safer and cleaner place in between laundering and cleaning. The same silver thread technology also works to eliminate odour-producing bacteria found on the tea towel surface which means no more musty and damp smelling tea towels in the kitchen.
Environmentally Friendly and Reusable
Tea towels are also a great alternative to using a paper towel and can help reduce waste in your home. The IONIC+ silver in our products also means that products can be laundered at lower temperatures and less frequently which also helps to extend the life of the tea towel.
Healthier Skin and Skin Health Alliance Accreditation
SilverGuard has also become the first ever textiles company to receive the internationally recognised Skin Health Alliance (SHA) dermatological accreditation which includes our tea towels. The SHA "dermatologically accredited" mark is an independent assurance that provides customers assurance that products have met a standardised set of skin safety requirements which have been agreed upon by leading international dermatologists and skin scientists.
The SilverGuard Kitchen Bundle
Make a 20% saving by purchasing a kitchen bundle for £15.99. All sets contain a black antimicrobial apron, and two grey tea towels. Perfect for your own home or as a gift for the chefs and bakers in your life.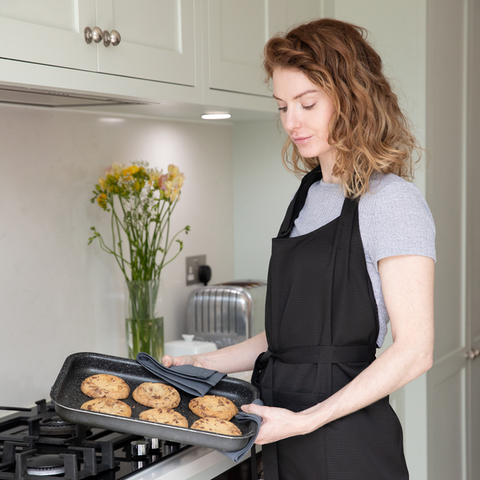 For more information please contact us at:
SilverGuard Ltd
t: 0207 538 2678
SilverGuard is a UK-based company which produces an antimicrobial textile range using Noble Biomaterials renowned IONIC+ antimicrobial silver thread technology. Our current consumer product range includes bed linens, towels, face coverings, aprons and tea towels. New products which will be launched in 2022 include wash bags and more.
Related Products